About Geiger
Awards & Apparel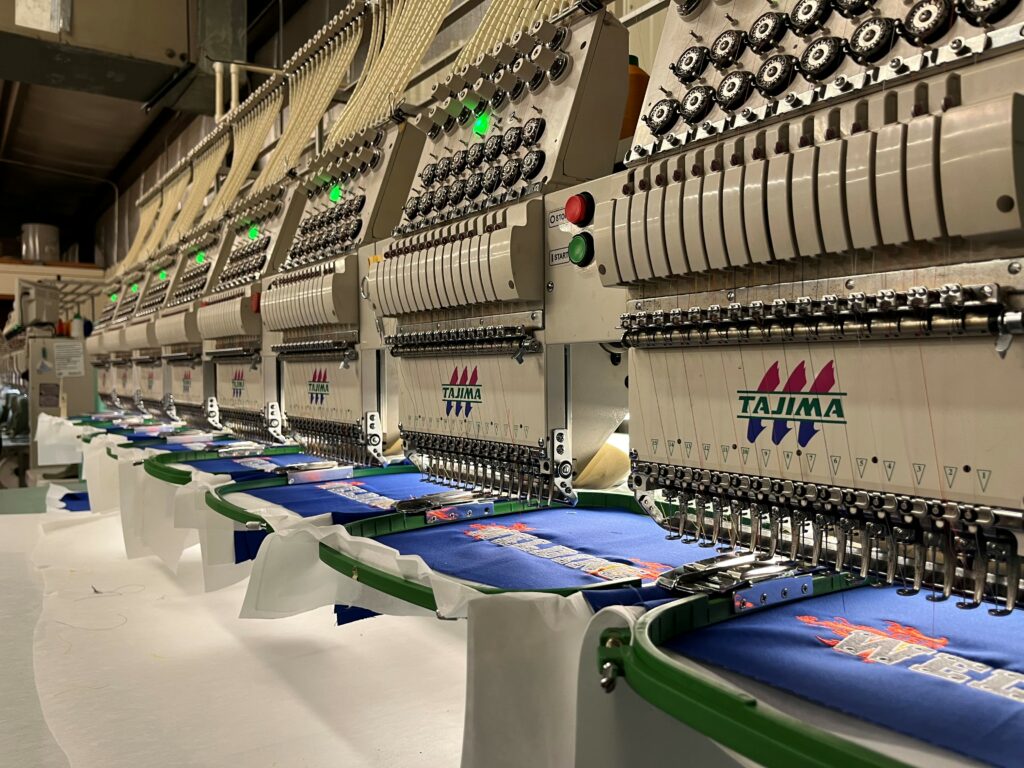 What Sets Geiger Awards
& Apparel Apart?
At Geiger Awards & Apparel, we pride ourselves on being a team of positive, honest, and successful people. We're motivated, caring, responsible, and always looking for new ways to help our clients create visibility and recognition. Through our embroidery machines, silk screen printing presses, digital presses, and engraving systems, we're able to decorate products in a fun and functional way. We pride ourselves on providing the highest quality products and services available. 
We know that when our clients succeed, we succeed – so we go the extra mile to ensure they have everything they need to achieve their goals. With quick turnaround times, dedication to customer service, and guaranteed satisfaction, we are constantly working to give our clients an edge. And because we have our own decorating capabilities, we can produce perfectly customized products for all our customers. So if you're looking for a partner who will guarantee the right product, the right way, at the right time, then Geiger Awards & Apparel is the place for you.
Three Generations of Family-Owned Quality
Geiger Awards & Apparel started in the 1970s (1972) with a simple idea: magnetic signs for cars and trucks.
Frank Geiger was fresh off his service in the war and was working as an auto mechanic. With the support of his wife, Judith, Geiger Awards & Apparel was created. While Frank worked at the auto shop, Judy managed orders and production from home. After a customer inquired, they then began to offer engraving services, and Geiger Awards & Apparel has been growing ever since. What started as a small operation out of Frank and Judith's basement and living room has now grown into a successful 3rd generation family-owned business. 
In 1972 Geiger Awards & Apparel opened its doors, initially operating out of a small space on West Broadway Street in downtown Waukesha, WI. Frank hired his first employee and decided to expand his offerings by adding screen printing to the mix in 1979. As demand for the new service took off quickly, this proved to be a wise decision. Geiger Awards & Apparel had outgrown its initial storefront within a few years. They moved to a larger space on Sunset Drive in Waukesha, WI, making Geiger Awards & Apparel a staple in the Waukesha community for over 50 years.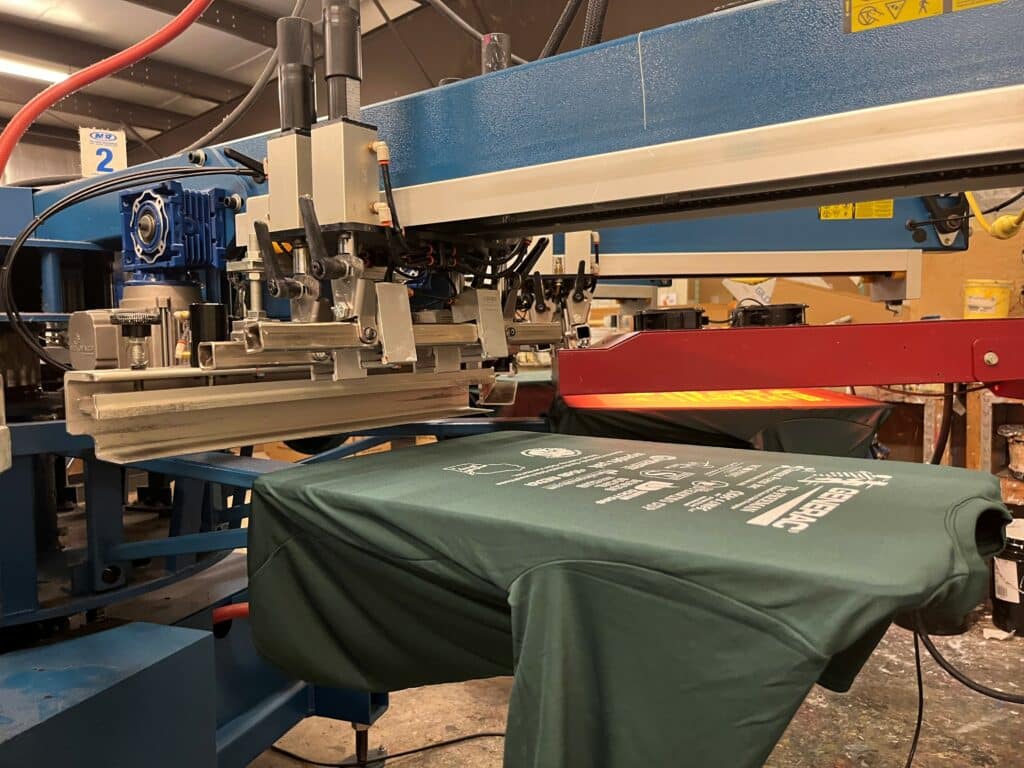 In 1990, our graphic artist at the time designed the Geiger logo that we still use today.
The logo's colors have changed over the years, but we've always kept the same basic design. Embroidery was added to their list of services in 1988. Since then, Geiger Awards & Apparel has built a successful business by staying true to its roots and has become a one-stop shop for all your promotional needs, from custom apparel to awards and trophies.
Seeing our motto fulfilled was Frank's favorite part of owning the business: "the product made right and on time—every time." Customer satisfaction is critical to our business, and we want to ensure that everyone who does business with us has a positive experience. Thanks to Frank's dedication, Geiger Awards & Apparel is a thriving business that continues to grow yearly.